Features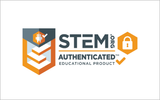 ---

Quality Time and Presence
We cherish the value of quality time spent together. In a world filled with distractions, we believe in the power of being present – of truly being there, both mentally and emotionally. It's about making the most of every moment and creating memories that linger in our hearts.
We recently got married and I want to make sure to keep our love alive and continually communicate to learn more about each other. I love that these cards give all different types of prompts for challenges, activities, or topics of discussion. I definitely wouldn't have felt comfortable bringing these topics up outside of the prompt, so I am thankful for how bold these are! I would absolutely recommend to new couples as well as seasoned couples.
The game was so organized, and easy to play. Love the high quality of the cards. The game is so unique and fun to play. Me and my husband really enjoy reconnecting this way. We are learning so much about us and about ourselves. Really makes you think, which I love about this game! Hopefully they will add more cards in the near future.
We just can't say enough good things about the Couple Reconnect Conversation Starter Cards for Mature Couples (Married 10+ years). We each pick one per night and on weekends we do three each. We have been married over 17 years and these a bringing up topics that we never talked about. The cool thing is we are so on point. We live these and will be sad when we get through them all. We are closer in more ways than one!
I was a little skeptical about these cards but they are actually pretty fun. Most of not common topics and get you to think and talk deeper with your spouse then you have in years. They are very handy for conversation topics beyond the normal.